Be inspired and turn your house into a home.
At Lewiston Paint & Wallpaper we offer and specialize in paint coatings for every type of application. Whether you need interior or exterior paints, primers,  floor and concrete products, or industrial enamels, Lewiston Paint has the product you need to get the job done right.
Our knowledgeable and experienced staff are experts in color matching and with assisting customers in finding the right product for the task at hand.  Here at Lewiston Paint we carry interior/exterior paints, and primers from multiple companies.
Tips from the professionals on how to make your deck look it's best!
Benjamin Moore
Since 1883, Benjamin Moore & Co has been a leader, defining color, technology and innovation. Here at Lewiston Paint and Wallpaper our store environment combined with our expertise and product wisdom ensure out customers get the right product, right color and right result!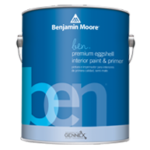 ben® Interior Paint
ben Interior is user-friendly paint for flawless results and puts premium color within reach.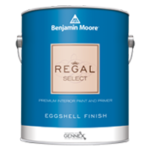 Regal® Select Interior Paint
Regal Select Interior has been a trusted brand for more than 50 years and is formulated for easy cleaning in a wide variety of sheens.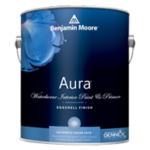 Aura® Interior Paint
Aura Interior, with our exclusive Color Lock technology, delivers the ultimate performance for brilliant, rich, and everlasting color.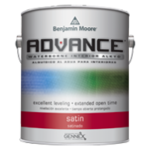 ADVANCE® Interior Paint
A premium quality, waterborne alkyd paint that offers a full line of durable high-end finishes ideal for doors, trim and cabinetry.
California Paints
For over 80 years, California Paints has been a leading innovator in the paint industry. Their interior paint and exterior paint choices offer everything today's consumer requires including green paint options, Low VOC paint, Low VOC* paint and a wide range of paint colors.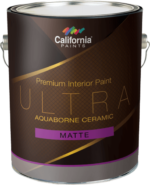 ULTRA AQUABORNE CERAMIC INTERIOR
This ultra-washable finish coating boasts exceptional mar resistance and superior stain release.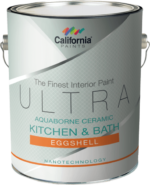 ULTRA AQUABORNE CERAMIC KITCHEN & BATH
Ultra Aquaborne, the finest interior paint, formulated for the kitchen and bath. Ultra-Kitchen and Bath with Nanokote technology is a premium durable finish coat that is mold and mildew resistant* on the surface film.
Pittsburg Paints
PPG Pittsburgh Paints® has quality products, industry-leading tools, and support for every project, backed by service only available from independent, locally-owned retailers.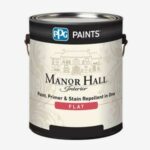 MANOR HALL®
Manor Hall® Interior imparts a rich elegance to every room. It is set apart by supreme craftsmanship and assured excellence.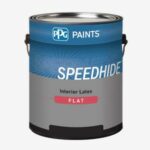 SPEEDHIDE®
Interior Enamel Latex is designed as a high hiding product when applied by brush, roller or spray. This low-VOC, low-odor paint enables a space to be painted while occupied, delivering the durable product performance required.
Old Village
OLD VILLAGE PAINTS capture the charm and character of Colonial, Federal and Victorian periods. Perfect for furniture, walls, decorative accents, interior and exterior woodwork. Easy to use. Soft-sheen velvety finish. Old Village Paints are available in your choice of latex, or oil based formulations. The Old Village Colour Craftsmen are honored with the opportunity to make paint for many of America's most distinguished institutions. Old Village Paints offer to the architect, decorator, and home owner a series of authentic colors representative of those used in colonial America. They are formulated for use either inside or outside, over a great variety of substrates. Hiding level, durability, and application properties of Old Village Paints are of the highest order.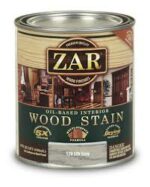 ZAR® Wood Stain
ZAR® Wood Stain wipes on like furniture polish to add rich, uniform color to wood. ZAR®'s controlled penetration brings out the natural beauty of a variety of wood surfaces without streaks or lap marks.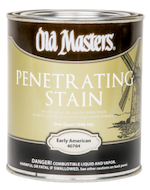 Old Masters Penetrating Stain
Penetrating Stain offers the professional or hobbyist quick application and fast turnaround time on any bare wood surface. Topcoats can be sprayed in as quickly as 1 to 2 hours, or 4 to 6 hours if applied with an applicator.
We also carry multiple choices for FLOORS, CABINETS, TRIM and WALLPAPER! Call or come in to browse our lines!